An empathetic and non-judgmental counseling environment.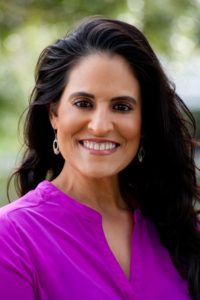 I enjoy working with men, women, couples, teens, kids, and families who are struggling with anxiety, depression, substance abuse, relationship issues, trouble in school or work, various types of trauma, issues concerning spirituality, sexual orientation, suicide, bereavement, or anything that may be keeping one from living his or her best life.
When you arrive for a counseling session, you will learn why I am person-centered – in session, you can expect to feel supported and safe.
I look forward to meeting you!
– Sarah O'Hern, MS
Contact Sarah to Schedule a Session or Ask a Question:
COUNSELING SERVICES OFFERED:
Sessions are available for married, engaged, or dating couples in joint sessions. My considerable training in Sue Johnson's evidence-based Emotion-Focused Therapy (EFT) method ultimately provides deeply intimate, emotional, connecting, and healing experiences for couples.
50-minute session: $120
80-minute session: $160

More Info on Couples Counseling

Anxiety and depression impact millions of Americans of all ages, and are the top complaints of my clients. Utilizing an array of methods, I will work with you to find relief from the often debilitating effects of anxiety and depression. Individual sessions only.
50-minute session: $100
80-minute session: $140

More Info on Anxiety / Depression Counseling

Post-Traumatic Stress Disorder (PTSD) and trauma are more common than one may think. In fact, we have all experienced trauma at some point in our lives. My training and experience in evidence-based methods, such as Eye Movement Desensitization Reprocessing (EMDR) and Accelerate Resolution Therapy (ART), may help you to finally stop reliving painful and scary events. Sessions are typically individual, though arrangements can be made at the request and benefit of the client.
50-minute session: $100
80-minute session: $140